With the release of his fourth album, Ships, earlier this year, it has been a busy few months for Sweet Baboo (AKA Stephen Black). As well as playing his own gigs and appearing at numerous festivals, he has recently supported Johnny Flynn & The Sussex Wit on their UK tour. However, despite the busy schedule, Black took some time out to answer some questions for NotAnotherRainySunday. Line-up his gloriously upbeat melodies on the stereo, and read about the origin of 'Sweet Baboo', the Welsh music scene, and his musical recommendations.
Let's kick off with the basics - where did the name Sweet Baboo come from?
I heard it used in the Charlie Brown cartoon when I was younger and thought it would be a good name for a band. It's a term of endearment in America. I've often thought about changing it to something more manly in recent years but I think we may have been through too much together.
I've noticed you also have a version of 'If I Died...' written in Welsh. Do you notice much of a difference writing in Welsh to songwriting in English?
This is an easy one to answer. Unfortunately I find it very difficult to write in Welsh, so much so that my friend Huw Evans (a.k.a. H.Hawkline) translated the lyrics for me I'm a fluent Welsh speaker but my vocabularly is not great. Welsh is such a lyrical and romantic language that I wouldn't have done the translation justice. Huw used artistic license in the translation and did a much better job that I would ever have done.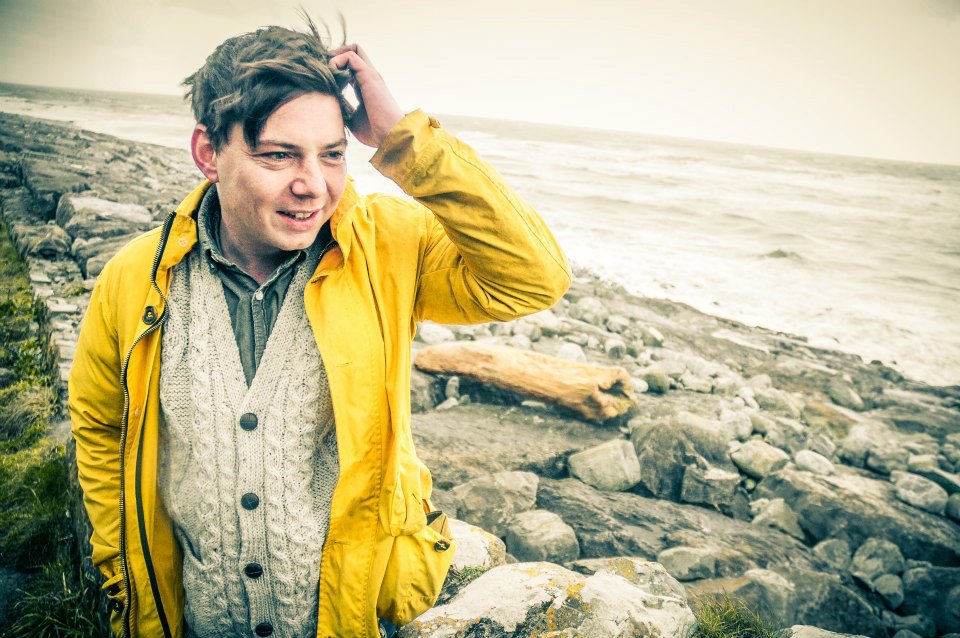 You've stated that you're a fan of fellow Welsh band, Gorky's Zygotic Mynci, and have also worked with said band's leader, Euros Childs - how do you feel the Welsh music scene fits into the British scene as a whole?
I'm not sure if I know much about the British scene really. The Welsh music scene must fit somewhere but I have no idea where. All I know is, to me, Wales makes the best pop music, oh and I'll extend that to the
rest of the world too.
Both 'Let's Go Swimming Wild' and 'C'mon Let's Mosh!' have previously won BBC 6Music's weekly 'rebel playlist' competititions. How important do you think exposure on the radio is in reaching a wider audience in comparison with the internet?
Any exposure is good. If people hear you on the radio or read about you online and then come to a gig or buy an album then I can't complain.
On top of performing as Sweet Baboo you've also toured with Slow Club and Cate Le Bon in their live bands - do you prefer playing in groups or working individually? Do both have their benefits?
I think I like them equally. I suppose I put more pressure on my gigs, you know, hope that people will come, enjoy themselves, there's more to worry about but I get the same enjoyment out of playing in front of people no matter what band I play in really.
With the release of your fourth album, Ships, back in April, do you think your sound has changed greatly since your debut?
In some ways it has, it's a lot louder and, this album especially, a lot more brass heavy but I think the lyrical topics are similar and I can see similar bits and bobs running through all my albums really.
What are some bands we've probably never heard of, but that you'd recommend?
At the moment I'm mainly listening to Alex Dingley who's a singer from West Wales and the Oliver Wilde album which is out on Howling Owl records from Bristol. If you haven't heard of them then I'd recommend both.
I know you're currently in the midst of festival season. How do your festivals sets compare with the approach to your own tours? What can we be expecting when you tour in the Autumn?
We've been lucky enough to have a brass section for most of the festivals, something we're not able to do on tour so much. So festival sets have been louder and there's been a whole lot more of choreographed dance moves.